The Best EPOS Solution for Your Hospitality Business- Phomello Hospitality
The basic requirement of the hospitality business is a management system that is designed to meet key business demands and provide the profitable growth for the business
Phomello Hospitality, is designed for small restaurants to large restaurant chains, entertainment Amusement parks, Heath clubs, Saloons, food courts and companies with multiple brand chains. Phomello can efficiently support, manage and improve productivity while reducing maintenance and service cost.
The System operator can easily activate perpetual inventory features in Restaurant POS. Phomello makes it easy for restaurants to automate and manage inventory levels, activate Multi-Warehouse features, Multi Company/Brand/locations, Multi-Currency, Transaction in/ out / User privileges, Stock Items , Stock IN / OUT, Wastage Management, Recipe Management, Stock Movement , Menu Engineering, Table Management, Cash management Various Sales Reports ,User Controls, POS Setup, Multiple Warehouse & Showrooms, Customer / Loyalty Management etc.
POS system is preferable for Kitchen Display System (KDS) for easy order processing in a very less time. Phomello is one of the leading hospitality solution provider in India, Kuwait and UAE.
---
Case Study Hadi Hospital - Phomello Restaurant Management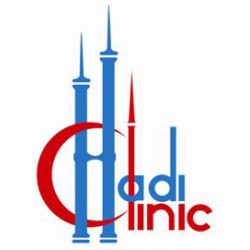 OverviewHadi Clinic is the first private hospital in Kuwait, provider of world-class medical services since 1976, its acute care, general medical/surgical hospital whose mission is to provide high quality international standard healthcare that will meet the needs and exceed the expectations of the people of Kuwait and the surrounding Gulf States. The Hadi Clinic was therefore planned, designed, built and equipped to meet international Standards of health care. We operate to these standards, ever..
Case Study - Abyat Mega Store - Kuwait - Phomello Hospitality
ABYAT is one of the first retail stores of its kind in the Middle East, developing its business strategy around customers' needs and aspirations, and providing all their finishing's, home furniture & outdoor furnishing requirements under one roof.Business:As Abyat is running a successful business in the retail industry, they opened their own restaurant industry to get growth & wide in their business. Firstly they have opened a restaurant in Jeddah, Saudi Arabia. After gaining a success, ..