Phomello Complete Hospitality Solution
Phomello Hospitality Solution is for Restaurants and all Food Service Specialties. Phomello Hospitality Solution is an integrated solution that fits into any Delivery, Dine-In, Fine Dine-In, QSR, Casual Dine-In & retail segments of the business. Phomello Hospitality Solution is complete integrated solution with multi company, multi brand features. Phomello Hospitality Solution's approach to food service inventory and cost control is flexible, comprehensive and universal. Though primarily designed for restaurants business, Phomello Hospitality Solution is also used in the full variety of food service specialties.
---
You May Also Like
Tags: Phomello - Enterprise Hospitality & Restaurant system
Case Study Hadi Hospital - Phomello Restaurant Management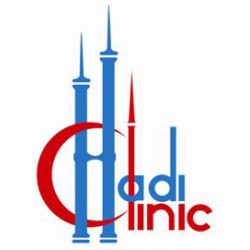 OverviewHadi Clinic is the first private hospital in Kuwait, provider of world-class medical services since 1976, its acute care, general medical/surgical hospital whose mission is to provide high quality international standard healthcare that will meet the needs and exceed the expectations of the people of Kuwait and the surrounding Gulf States. The Hadi Clinic was therefore planned, designed, built and equipped to meet international Standards of health care. We operate to these standards, ever..
Case Study - Abyat Mega Store - Kuwait - Phomello Hospitality
ABYAT is one of the first retail stores of its kind in the Middle East, developing its business strategy around customers' needs and aspirations, and providing all their finishing's, home furniture & outdoor furnishing requirements under one roof.Business:As Abyat is running a successful business in the retail industry, they opened their own restaurant industry to get growth & wide in their business. Firstly they have opened a restaurant in Jeddah, Saudi Arabia. After gaining a success, ..