Expand the Profit with Pegasus
Pegasus's RFID solutions enable you to advance your business to a new level of efficiency by providing greater visibility into your inventory as it moves across the supply chain.
With real-time tracking information, you'll always know where your critical business assets are.
Our RFID solutions have several features that can help you make your organisation more efficient. We can let your customers do their own check-out and check-in, so they borrow books whilst maintain their privacy. In the meantime, you have more time available to help, inform and teach.
---
Showing 0 to 0 of 0 (0 Pages)
Case Study - RFID cyclinder tracking solution - KOC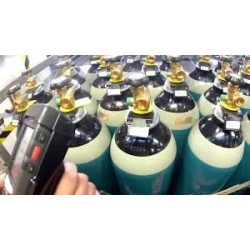 Business Needs Koc using particular gas cylinder for mining which need to track using rfid. The cylinder used by various engineers in field and store under land. Cylinder gas harmful for human and challenge to give accurate rfid solution which tracking as well give alarm for misuse and without approval taken away from premises. Solution Pegasus provides completes RFID solution system, all cylinders register with software using Gen2..