Hospitality Business required your guests should be comfort with a convenient, personalized experience whether they are eating at a restaurant, enjoying in park, games amusement, Health club or staying at a resort & Hotel with their family. Today required continue using the latest technology solutions to keep up with changing consumer preferences and increasing demands.
Pegasus offers Phomello hospitality solutions designed to enhance the customer experience and increase staff & employees efficiency. Phomello provides with various technology including cloud and gives solution to enterprise to standalone business owners. Phomello Hospitality gives modules Inventory Management, POS, Ticketing system, Access Control, Hotel Management, recipe Management, delivery management and Production management etc.
Phomello offers a range of software, hardware and related services along with rapidly growing cloud solutions to manage hotels, games Amusement, Park, Debit Card system, food & beverage facilities, and retailers. Phomello proven and innovative technologies are built with deep domain expertise and are in use across 500 customer sites in 15 countries.
---
Case Study Hadi Hospital - Phomello Restaurant Management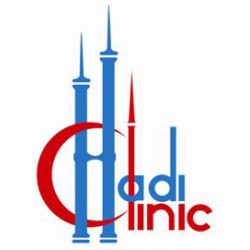 OverviewHadi Clinic is the first private hospital in Kuwait, provider of world-class medical services since 1976, its acute care, general medical/surgical hospital whose mission is to provide high quality international standard healthcare that will meet the needs and exceed the expectations of the people of Kuwait and the surrounding Gulf States. The Hadi Clinic was therefore planned, designed, built and equipped to meet international Standards of health care. We operate to these standards, ever..
Case Study - Abyat Mega Store - Kuwait - Phomello Hospitality
ABYAT is one of the first retail stores of its kind in the Middle East, developing its business strategy around customers' needs and aspirations, and providing all their finishing's, home furniture & outdoor furnishing requirements under one roof.Business:As Abyat is running a successful business in the retail industry, they opened their own restaurant industry to get growth & wide in their business. Firstly they have opened a restaurant in Jeddah, Saudi Arabia. After gaining a success, ..