The Telecommunications industry is facing a state of flux due to rapidly evolving technologies, increase in demand, global diversity of its customer base, demand for new products and services at lower prices and the merging of various industries like cable and satellite with traditional telecommunications.
Pegasus has offered various technology and domain specific solutions to telecommunications industry players over the years, spanning from telecom operators, equipment providers, software providers, content providers as well as allied service providers.
Pegasus's Telecom Practice serves the all elements of the telecommunications ecosystem, providing end-to-end solutions in Engineering and R&D services, Custom and Enterprise applications, Infrastructure Management Pegasus's service in this domain include Engineering Cost Optimization, Ticket Life-cycle Management, Advanced Technologies Empowerment Services, Interoperability, Unified Communications, and VoIP/IMS services.
We partner with leading telecom companies and help them create next generation telecom solutions that offer cost advantage and reduced time-to-market. We have successfully executed large engagements and offer customers the flexibility in consulting, systems integration or solution roll out using various sourcing models.
---
Showing 0 to 0 of 0 (0 Pages)
Case Study - Ooredoo Barcoding, Production & Contract archiving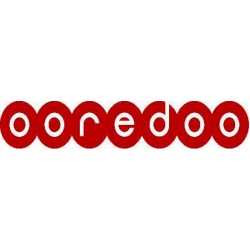 Customer: Ooredoo Website:www.ooredoo.com.kw Solution Software :Pegasus Sim Production Software Customer Size:Over 90 million Country or Region:Kuwait, Saudi Arabia, Tunisia, Maldives, Algeria, Palestinian territories and Bosnia and Herzegovina Industry:Telecom Software and Services:Sim Production Service Benefits - Reduced overall costs by 25% - Improved Productivity of sim. by 80% For more information about other Pegasu..